28 February 2022
Since 2008, the POSH Agency in Scotland has been working with hospitality clients throughout the UK to make sure they have the best websites and the best SEO marketing. And coming from a hotel background, we know hotels, hospitality and what makes leisure customers tick! We have worked on websites for luxury lodges, five-star hotels, little boutique hotels, restaurants and high-end cruise ships. So, f it's high converting, POSH creative website design you were looking for, then the POSH agency design team are for you!
POSH Creative Website Design & Top Hotel Strategies
Our founder, Jenny Mills (nee Arnold), began the POSH Agency Ltd after years, working as a specialist hotel eCommerce manager for big brands such as Hilton and the Macdonald Hotel Group. So if you're looking for a top hotel digital strategy, she is here to help. She joined forces with her hotel website designer, and sister, Jo, to provide hotel websites and hospitality solutions for BIG growth. And now, over 14 years on, they still work with many of their first clients – and we are happy for you to speak to them to find out why our relationships matter. You see, it's all about results, returns and relationships to us. Yes, here are POSH our creative teams really care about your busienss.
So, POSH is creative, strategic and all about your online growth! We won't let your brand stand still. Our Professional Online Solutions for Hospitality are tried and tested, engaged and connected, exciting and energetic. And this can be especially important now, in a post-Covid world, as you rebuild your hospitality business. So, come in, have a chat and let us show you how. 
POSH creative hotel websites
Are you a hotel looking for website design? A self-catering business in need of digital direction? Or a unique accommodation offering, the likes of which nobody has seen before, needing to be found? Whatever you are, you deserve to shine online. We like to take time with our clients to understand what makes them stand out. We are the top SEO agency in Scotland. Everyone does SEO, but not to the level we do! And that's why our clients do so well, year after year. And that's why immersing ourselves in your brand and telling your story really counts…
Our hospitality websites are vibrant and classy. Of course, they are all mobile responsive and designed completely around high quilaty SEO and Google Readability scoring. (SEO is Search Engine Optimisation – it's how we make sure you show up on the front page of your customers' Google results). 
The POSH Agency creative websites are built to ensure each visitor can navigate easily to the page they want. User experience is an often forgotten element of website design, but it is crucial to your success.
We believe that your website should reflect your personality. This means it could be playful with a cheeky sense of humour, or perhaps you want to promote a more serious and authoritative tone of voice. We'll always speak to you beforehand and make sure we're on the same page before a single word is written. Think of us as your marketing team – it's just that we don't share the same office.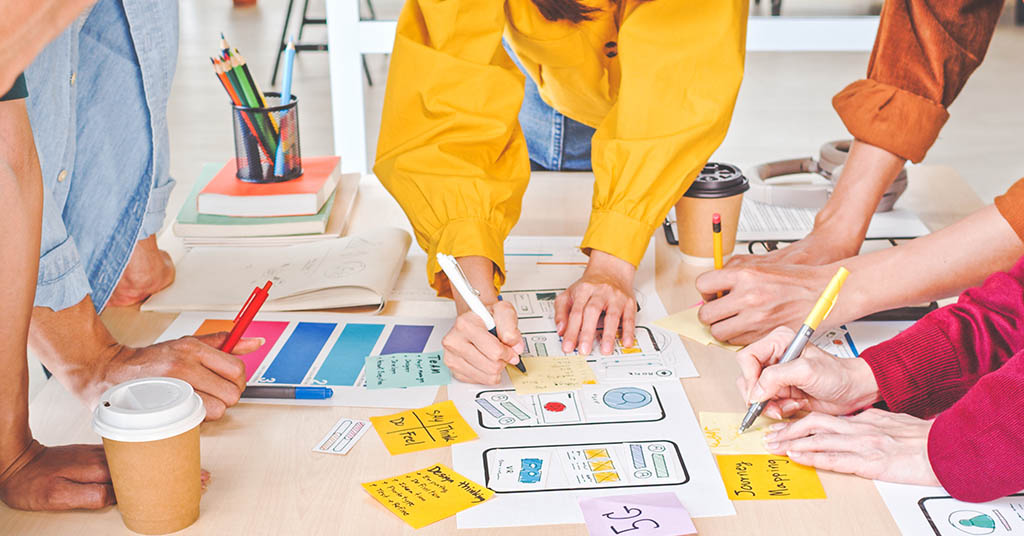 POSH Agency delivers digital strategies
We'll help you traverse the often confusing world of online marketing. From advising on Pay Per Click strategies to finding the best places to advertise online, we'll put you in front of your target market. This could be anything from writing blogs to a YouTube advert or viral content on TikTok.
We care for brands and businesses as if they are our own. We care deeply for your business and work hard to ensure its success. Through making sure you have a great return on investment we can be with you as you grow. It's a two-way street. We always report back on the latest stats so that we can make intelligent and strategic decisions together.
Marketing Strategies
We also work to bring you in front of an offline audience too. Print marketing in newspapers and magazines can be one of the most cost-effective ways of getting your brand in front of your potential audience. We have advised companies on the best places to deliver advertising, and we can help with all aspects including the design and delivery. If you want to promote your beautiful hotel rooms or run a competition, then our marketing strategies will take you through the best ways to do so.
The POSH Agency has helped brands in Glasgow, Edinburgh, Inverness and beyond, ensuring the website, digital and print strategies align perfectly. We can call on the expertise of writers, designers, SEO specialists and digital gurus to ensure your vision is what you see on your website. 
So for POSH communications, POSH marketing and POSH promotion, get in touch today and be POSH with us! The POSH Agency's creative team are waiting to help transform your brand!
Speak to us
POSH Agency founder Jenny is always on hand to have a chat and listen to what you need from a marketing agency like us. So get in touch today and discover how a POSH creative website design can increase your sales.