18 February 2016
Pay per click advertising is the future of online marketing. We've heard it time and again. If you're not advertising online, you're losing out to companies that are. It's nothing new. But it's more important than ever before. The online world is changing. And if you want to outrank your competition, you need to pay to play. Whether that's through Google AdWords or social media advertising, the only way to guarantee high ranking search results or social reach is through paid-for posts and bidding for keywords.
Pay Per Click Advertising: What It Is And How It Works
Simply put, pay per click advertising is all about driving traffic to your website. Search engines like Google and Bing allow companies the opportunity to buy a spot at the top of a search result page. These spots are sold on auction, with companies bidding on the keyword they want to rank for and what they are prepared to pay for a click to their website. If a user clicks on your ad and visits your website, you get charged the amount you have bid. So before you dive head first into the world of AdWords and Google Advertising, ask yourself just how much a click is worth to you?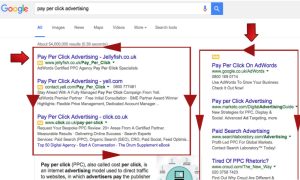 Social Media Advertising: Fun and Games
Not to be outdone by their search engine counterparts, social media platforms offer a range of advertising options for businesses big and small. While Facebook is leading the way in social media advertising, Twitter is a close second with Instagram hot on their heels. For a small amount of money, you can create a social media advert designed to achieve certain objectives. From increasing clicks to a website or likes to a page, to driving conversions or generating leads. Smart targeting and fancy jargon (like lookalike audiences and website customer audiences) almost guarantees you attract the right traffic.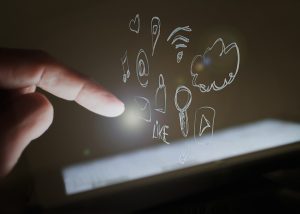 So Where Does That Leave SEO?
It's pretty easy to see how important pay per click advertising is for a business. So why should a business continue to pay a pretty penny to digital companies for SEO? The answer is simple. Because of the user. Pay per click advertising will get a potential customer to your website, but great content and solid SEO will keep them there. A seamless user journey through a site, effortless navigation, mobile responsiveness and clear instructions on how to complete a transaction is money in the bank. Literally.
Making Pay Per Click Advertising Work For You:
No matter what form of pay per click advertising you do, make sure your objective is results-based and not clicks-focussed.
Be realistic about your budget. A small budget can yield great results for those in the know. If your campaigns are not properly optimised and managed, you may be wasting your time and money.
Poor grammar and spelling will cheapen your brand and affect the quality of traffic your ad will attract. Good writing is important. Don't ignore it.
Track, monitor, optimise and repeat. Why waste budget on poor performing ads? You need to know what works, what doesn't and how to optimise accordingly.
To find out more about pay per click advertising and what it can do for your business, contact POSH today.