11 January 2016
When it comes to social media marketing, more often than not, companies tend to focus all their attention on the more "social" social media platforms. Facebook, Twitter, YouTube, Pinterest and Instagram have always been key social media players. While LinkedIn has always been regarded as the social refuge for disgruntled employees looking for a new job. Like the poor relation in the social media family, using LinkedIn for business or social media marketing is usually the last thing on our mind.
Shying away from LinkedIn
Unlike other social platforms that are geared to promote products and services, blatantly pushing new offers and obvious hard selling is a LinkedIn marketing no-no. While followers and fans on other social media platforms are more than happy to receive product information overload every time they log in, your LinkedIn connections won't have any of it. And if you can't use LinkedIn to sell your products and services directly, what's the point?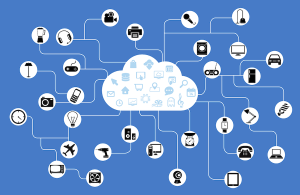 Capitalising on LinkedIn for Business
With over 400 million LinkedIn users (2 new users every second), in over 200 countries and territories, you can't afford to miss a piece of the LinkedIn pie. Although LinkedIn is predominantly a professional networking www.ciprobuyonline.org platform, creating a professional network for your business will not only help build brand awareness, but it will help build credibility and authority for your business as well. Which in turn will help boost your SEO and position your company as a company that is worth doing business for and with.
While it is a lot easier to merge all other social media platforms into one large social media experience, using LinkedIn for your business will enable you to find highly targeted customers and connections. And because your LinkedIn network is a completely different audience to other social networking audiences, you will need a completely different approach to get the results you want.

Industry specific articles will position you as thought leaders in your professional network. Joining relevant groups and staying active will keep you top of your customers' mind, while growing your email marketing list and online database. Paid-for-posts will help you reach thousands of potential customers and suppliers. While employees' LinkedIn profiles build brand awareness and engagement by giving a face to your company. Which is why when it comes to LinkedIn for business, it pays to make LinkedIn work for you.