26 May 2015
POSH is Cooking with Celebrity Chefs!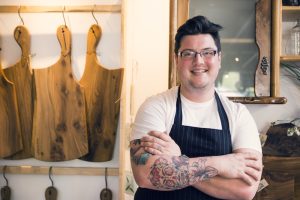 POSH Agency is delighted to welcome BBC 2014 MasterChef winner and Head Chef at the Rocca Bar & Grill, Jamie Scott to its portfolio of clients. The MasterChef winner will be working with the POSH PR team to cook up a master piece launching the brand of Jamie Scott online.
An energetic 'Meat' the Scotts campaign has been launched on their YouTube channel which will screen recipe suggestions for fans, kitchen product reviews, Food Festival features and more.
Jamie's wonderful wife Kelly will join him throughout 'Meat' the Scotts  video blogs exclusively for their social media audience. Their mutual love for cheese will also feature in their new #CheeseFiend blog starting later in June.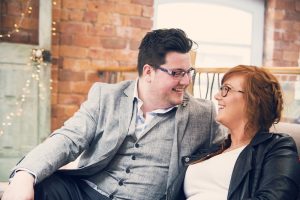 Founder and Director of POSH, Jenny Arnold, said:
"We're delighted to welcome Jamie and Kelly to our POSH Family.  The Scotts, like everyone at POSH, have such a passion for hospitality and fine foods. Launching their new campaign, representing the couple and watching them grow is something we're incredibly proud to be part of. "
Jamie Scott's wife, Kelly Scott, said:

"We're thrilled Jamie is being represented by POSH – we can't wait to get started! Jamie and I have many exciting plans for the years ahead and we're looking forward to raising Jamie's profile by showcasing what an amazing chef he is."
Winner of BBC MasterChef 2014, Jamie Scott, said: 

"Kelly and I are delighted that POSH will be representing us moving forward. The journey for us this far has been amazing and we're looking forward to the brewing the next chapter with POSH's support."

Jamie will be attending many Food Festivals this summer including:
Do you want to be cooking with celebrity chefs? If soplease get in touch with POSH here where you can find out more about Jamie Scott or to book him for an event.