4 March 2016
POSH Communication has taken the digital marketing world and mixed it with some spectacular Scottish history. We proudly welcome Roxburghe Estate and Floors Castle to our portfolio of luxury hospitality providers and destination marketing.
Through Social Media Agency excellence, PR perfection and strategy success we will take the historic Scottish venue of Floors Castle in Kelso to new levels online. Our aim is to take its historic beauty for it to become the next big destination in Scotland.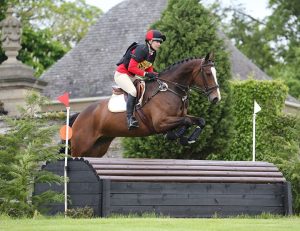 POSH Communication has been commissioned by the The Duke and Duchess of Roxburghe. They want us to bring a new lease of life to Kelso, the stunning surroundings of Floors Castle and Roxburghe Estate in the Scottish Borders.
POSH will raise awareness of its vast offerings. This includes a hotel, golfing, woodland walks and cycling. It also has some of the best equestrian events in the UK. From sustainable walled gardens and greenhouses to state of the art eco systems. Meanwhile there's also cafes, restaurants, adventure playgrounds…we could go on forever! Above all, POSH will support the estates mantra of  ensuring its heritage is preserved for many generations to come.
A Bit More About Roxburghe Estate
Based over a stunning 65,000 acers in Kelso, Floors Castle takes centre stage within Roxburghe Estates. The Duke of Roxburghe and family have owned this land for many generations. It includes striking surroundings, a golf course and race grounds. The Duke and Duchess have asked POSH to advertise and PR the entire estate. This includes the soon to be newly renovated Walled Gardens. The gardens are set to open for an exclusive preview for all Roxburghe Loyalty Card Holders later this month.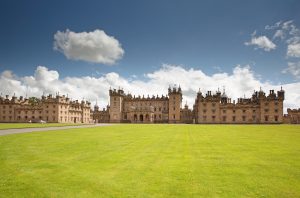 A bit of POSH
POSH is known for always pushing the boundaries and searching for new and exciting challenges. So this was the perfect project. We've immersed ourselves in Roxburghe. If you are going to do something, then do it right.
The digital experts have been getting to know all things in and around the castle. So for example, its staff and the activities and history it has to offer. From gardeners to housekeepers, fisherman to butlers, we've been talking and walking. The POSH team have been gaining an insight into life inside the castle. We think that the only way to successfully market a brand is to know it, inside and out.
POSH's benchmark is to deliver success and excellence to all its clients. Similarly, Roxburghe is committed to maintaining the history and excellence of the castle. So together, we will acheive so much more! This new digital arm of the Roxburghe Estates is set to be the most successful venture out of the estate in 2016! If you haven't visited the Roxburghe Estates yet, then perhaps this is the year to do it?