29 June 2021
The COVID-19 pandemic has greatly accelerated the need for a coherent app marketing strategy. As such, there has never been a more important time for hospitality businesses to consider going mobile. But where to start?
Well, the best place is to start with the customer. Who are you targeting? let's put their shoes on and pretend you don't know your brand. What are your needs and desires? What questions do you have for your brand? So, we all know that more customers are online. And from all age groups – yes, even our parents and grandparents are used to surfing and smartphones… Even if they drive us mad losing passwords and locking accounts!
So, looking for instant results and convenience at their fingertips is important. And being able to find information whenever wherever is crucial. Plus we need to be improving safety measures, managing GDPR efficiently, and increasing social distancing. So operational efficiency isn't really possible without a coherent app marketing strategy.

And the hospitality industry has a far greater requirement for improving mobile with said app marketing strategy. Having a plan for touch-free solutions has never been more important.
Why do businesses need an app marketing strategy?
A recent report by Aeroguest found that 55 percent of British guests use their smartphones for booking hotel stays. So, that's more than half of hotel bookings being created via smartphone. This has grown exponentially over the past few years. Yes, we have started our online journeys online for the past decade, but most bookings were completed by desktop. But more importantly, we are now looking to our smartphones for answers post-booking: pre-arrival and during our stay.
"How do I upgrade?" "Can I bring my dog." "Can I add on breakfast."
"How do I book dinner?" "Can I go swimming?" "I've forgotten what activities I have booked and what time I need to arrive?" "I need more towels and bin liners for my room."
Mobile-enabled services are now a necessity rather than a 'niche' in the hospitality industry.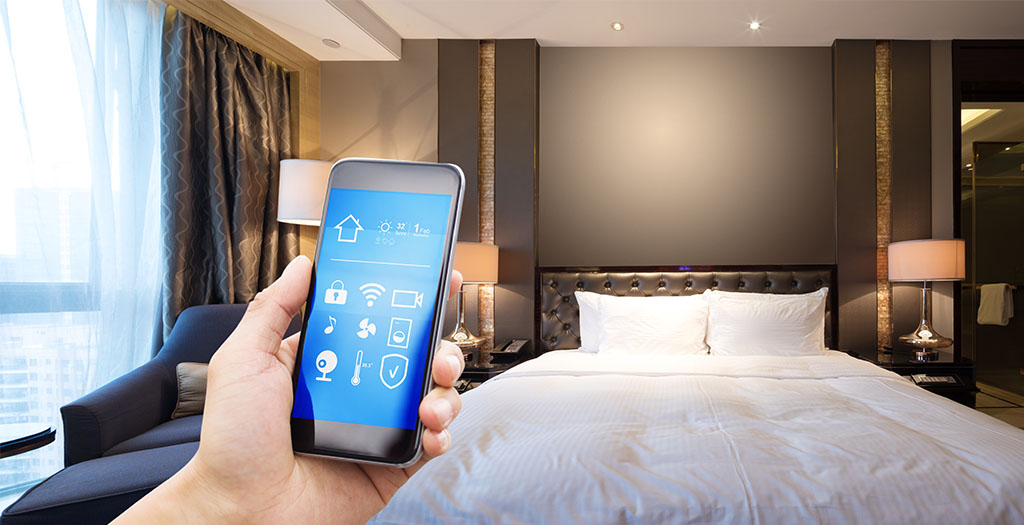 The Criton Hotel App is one of the most popular for hotels in Scotland. Here guests can check in and out, book activities, find out hotel information and so much more – and all tailored to your hotel brand. From concierge queries to restaurant bookings and feedback forms, mobile is the way to connect better with your guests and improve their overall experience. Further, a great app will reduce pressure on your operations. And let's face it, we are all struggling to provide great service at present!
Success stories for mobile hospitality
The Kingsmills Group app and Crieff Hydro pre-arrival guides are shaking up the hospitality industry with great customer information and service. Hilton has their own tailored app which goes a step further and allows guests to order room service, book spa treatments, and even choose toiletries during their stay.
When it comes to restaurants, many hospitality businesses have created their own app marketing strategy to help tackle the challenges of COVID-19. The creation of a mobile app can allow customers to order takeout, place their food order from their table, and top up on drinks. By taking their operations online via a branded app, they can also reduce fees paid to companies such as Deliveroo or Just Eat.
Mobile apps for social distancing
Moreover, safety is another reason why it's so important for hospitality businesses to have an app marketing strategy in place. Most of us who have recently eaten out will have seen the benefits of ordering food from our mobiles. It helps us stick to social distancing rules. Besides, we can order as many appetisers as we like without fear of judgement!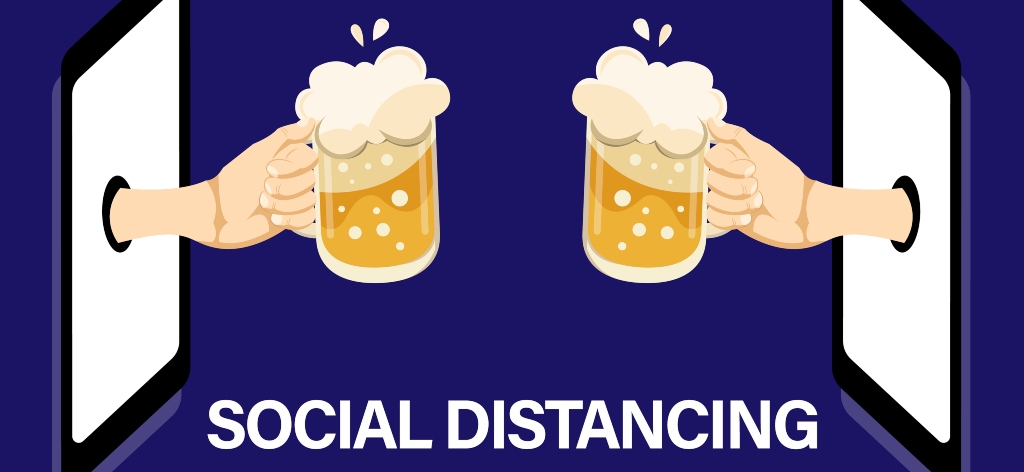 A recent survey revealed that 72 percent of hotel guests found an in-app service to be attractive. Not only do mobile apps save time for hotel guests, but they also free it up to those working in the industry. Furthermore, this allows staff to spend more time doing higher-value tasks instead. Overall, this helps to improve the hospitality experience.
By the same token, mobile digitalisation targets the guests' specific requirements. By integrating digital customer feedback forms, it allows guests who may prefer to communicate digitally to share their experiences.
How POSH can improve your transition to digital
Making the transition to digital is no easy feat. It can often be a big challenge for businesses to capture their audiences digitally.
However, mobile hospitality can become effortless when you have the right help. For app marketing strategies and guidance for your mobile solutions, contact us today.