2 April 2019
Here at POSH Communication, we've always had big ambitions! And not always in the big cool dude agency ruling the world kind of way. We have always strived to be different, to be more personal. To be more invested in our clients whilst still being a success. And in the past year, we're proud to have taken some huge steps. The company has seen a fantastic growth in business, as well as some exciting changes too.
Here are just a few of the things we've achieved …
We're working from home, are you?

The team at POSH now mostly work from home, and we're loving it. Did you know that working from home can increase productivity? With less to distract us, we're getting even more done and we're happier too. Home working lets us make our own hours, so our early-bird team members can start before breakfast and still have free time to hit the shops or have lunch with friends later in the day. For those of us who like to work into the evening with a glass of wine, home working is the perfect solution. Because our team works remotely, we save money on office space, which means we can offer more competitive rates to our clients (that's you!).
New team members
We're really excited to have welcomed not one or two, not three but four new team members on board this year. We've hired a new SEO copywriter, a new website developer, a designer and a new content editor. All are working remotely from locations across Scotland and the UK. Despite our remote home working, we're a close-knit team here at POSH, and we like to get together in person whenever we can. We arrange team dinners, client catch ups and show rounds, overnight familiarisation trips and meetings. Not to mention we have in-depth weekly team meetings, be it in person, or by phone. Having great communication is essential. It is, after all, our name!
Welcoming back familiar faces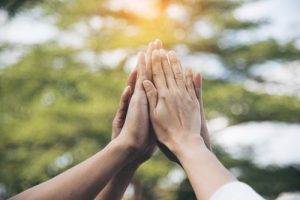 Client retention is important to us, and in the past 3 months alone, our little digital marketing agency has welcomed back three past clients. They enjoyed working with the POSH team so much that they've come back. Be that they left us for pastures new or to try out directions with bigger agencies, they are back. One of which hasn't had a single month of growth since leaving us 4 years ago! That even surprised us!
Rising profits and a growth in business
We weren't joking when we said this was a big year for us. POSH communication has seen its biggest year of growth yet with a 76% growth in profit. We've seen a huge growth in web builds throughout 2018 and 2019 so far.
Another key to this growth was taking the plunge to give up expensive offices to offer the team a better work-life balance. Which has also offered us increased staff retention and improved output.
Last but not least, we'd like to thank our long-standing, loyal clients for their continued support. The projects just keep coming and some have become very close to our hearts after years of working together… you know who you are!
More social and analytics training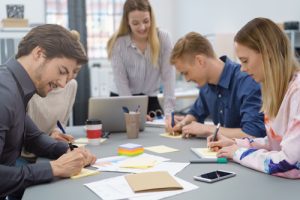 As well as working with a fascinating array of new clients, and launching new businesses for current clients, we're running even more social and analytics training sessions. We have been running these for independent hotels, organisations and for training institutes such as the Tennant's Training Academy in Glasgow. Yes, you can book your very own digital training session and learn how to create your own top digital strategy, bespoke to your brand.
Why not get in touch with us today to find out more about our digital marketing and social media training?
What's Next
2019 is shaping up to be a great year with some lovely, much-missed clients back on board. Plus plenty of exciting new projects with our wonderful long term clients. We are just as excited to launch their new babies, new looks and new ventures as they are.
We'd like to thank our wonderful clients and friends. Not forgetting our fantastic team of highly skilled experts who have helped take our business to new heights.
They say there is no "I" in team. They say "it's your team who really makes the difference". And they couldn't be more right! We have a dream team of staff and clients, who make every day a joy to be at work. They radiate energy and skill. Plus enjoy the personalities to communicate and work well together as a team. This is what makes all the difference for us here at the POSH Agency, A.K.A POSH Communication.
We've got plenty of exciting developments in store. So keep an eye on our blog or get in touch with us to see how we could help you see growth in business with your digital marketing.