14 September 2016
When it comes to social media marketing, next to Facebook, using Twitter for business is probably the next big weapon in a company's social media marketing arsenal. And with good reason. It has over 320 million active users. And by using trending hashtags and @ mentions, companies are able to join a conversation. They can talk directly to customers and connect with a wider audience in real time.
Ruffling a Few Feathers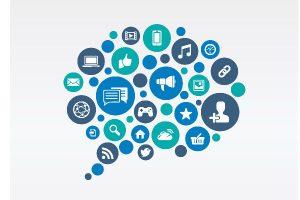 But when it comes to using Twitter for business, this social platform is a tough nut to crack. Like Facebook, Twitter's algorithmic timeline update earlier this year. It started prioritising certain tweets over others. This is an attempt to connect users with content Twitter believed to be relevant to them. Since the algorithmic update, we've found Twitter engagement take a nosedive. And no matter how good of an idea it was (so good in fact, Facebook is looking at trialling it too), being told "what you missed" on your Twitter timeline just isn't in keeping with the essence of Twitter. In other words, real-time conversations happing in the moment all over the world.
But a hard-to-predict timeline isn't the only thing giving social media marketers sleepless nights. Failing to attract new users, the platform is barely growing and investors are starting to panic. As market share and user growth slows, the platform is paving the way for other real-time social media platforms like Snapchat and Instagram to gain ground. In short, Twitter is making us nervous. Continuous Twitter community outreach and engagement with other users is vital. Without it, growing and keeping your Twitter following organically isn't easy.
What The Tweet?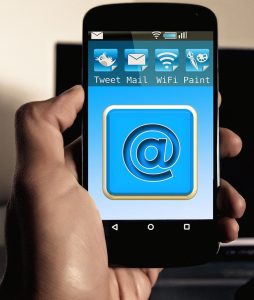 So why do we still bother? Should we still be using Twitter for business? At the end of the day Twitter is still the best platform to engage with people during an event (for now at least).
Whether it's something big like #RIO2016, or something small and specific to your company like #OfficeAntics, trending hashtags make it easy for anyone to join in the conversation.
Twitter Cards allow marketers to create media rich tweets, and provide valuable links back to your company's website. Its paid advertising capabilities hold a striking resemblance to Facebook's. And a surprisingly easy to use dashboard (TweetDeck) allows you to manage multiple accounts with ease. All in all, Twitter is trying really hard to keep up to Facebook. And if you have enough time and money to invest in creating trending content, it's a goldmine.
So we wouldn't recommend abandoning Twitter just yet. But it is definitely a platform to keep your eye on.