11 October 2016
When it comes to social media engagement, Instagram is probably the most engaging platform out there. And it is easy to see why. With over 1 billion accounts, 95 million daily posts and roughly 4.2 billion daily likes, Instagram is designed to give users what they want – visual gratification without any clicky obligations. It is why using Instagram for business is a favourite among social media marketers, and an absolute nightmare for SEOers. Unlike Facebook, Twitter, and Pinterest that allow you to link back to your website, Instagram has very little immediate SEO value (unless you pay for it of course). It is engagement for engagement sake. Pure and simple.
Is A Picture Really Worth A Thousand Words?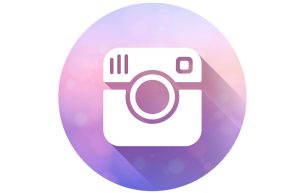 But that's not necessarily a bad thing. Not any more anyway. Image-based posts almost always outperform link-based posts. So it comes as no surprise that social media platforms prioritise engagement over links every time. And to add fuel to a burning social issue, at least for SEOers anyway, new social algorithms have come into play to ensure just that. Which means driving traffic to your website via organic social media referrals is becoming harder and harder to do. And as much as SEOers hate to admit it, Instagram is still a valuable link to your website. The more engaging an Instagram account is, the more credible (and therefore valuable) the link.
Keeping Your Business In The Picture
So should you be using Instagram for business? Well, that depends on your social media strategy, what you hope social media will do for your business and just how much you are willing to invest to make it work. The very essence of Instagram is all about capturing and sharing moments. So getting Instagram right requires a fair bit of planning, imagination and dedication. But most of all, it requires time.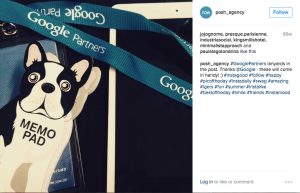 And as more and more businesses take to Instagram, Instagram is in turn taking business needs more seriously. The launch of their Business Tools has stopped SEOers running for the hills, and instead, forced them to re-look the value of the platform as one of the most effective brand-building tools at their disposal. So maybe the question you should be asking is not whether or not you should be using Instagram for business; but rather, if your customers are on Instagram, can your business really afford not to be there too?