27 April 2019
**update** Google+ was shut down for business use and consumers on April 2, 2019. Frankly, we're not surprised. It offered very little in terms of usefulness to our clients' businesses efforts. It also wasn't particularly fun to be on as an individual. We've kept this blog post from 2016 up as a record of some of the reasons we think this social channel failed.**
Google+ has long been a contemptuous topic among social media marketers. When Google's attempt at social media was launched it reached its first 100 million users quicker than Facebook and Twitter. This caused some to call it the next best thing to happen to social media. SEOers also got excited about the possibility of it increasing search rankings. Because Google loves it when you actively use its products, right?
But whether or not this channel adds any weight to your online marketing efforts, social or otherwise, has always been up for debate. Die hard Google+ promoters believe the platform boosts your SEO efforts, while others categorically deny it.
The trouble started with studies like the one conducted by searchmetrics in 2013. It claimed social signals counted for 7 out of the top 8 factors correlated with search results. The study went on to indicate Google +1s carry more weight than engagement factors of other social platforms. At the same time, Moz did some research too. They found that "after Page Authority, a URL's number of Google +1s is more highly correlated with search rankings than any other factor." The signs were clear and all roads indicated this was a worthy social platform contender. It also looked like it packed an impressive SEO punch.
From Bad To Worse
In the midst of marketers jumping on the Google+ bandwagon, a few key factors were overlooked. Firstly, how did it hit the 100 million user mark as quickly as it did? Well, it was because marketers helped drive the sign up. Google bullied people into completing their Google+ profiles before they could access their Gmail accounts. Which means we were actively pushing out content to disengaged, inactive users. Secondly, in 2015 we chose to ignore Google's repeated attempts to tell us "social signals do not directly influence your ranking".
As there is no logical reason to dispel searchmetrics and Moz's findings – they have the data to support their findings after all. Social media marketers have been erring on the side of caution ever since. Arguments could be made for the value of building social links back to your website. Or the fact that a social platform is in fact a link to your website and therefore it needs to be authoritative. Google+ very well could have contributed to improved rankings at some point in time. Probably around the time searchmetrics and Moz carried out their studies. It may still. Which is why we do just enough to keep our presence on the site known, despite very little engagement in return.
But amidst the online world, a growing contempt for Google+ has been brewing. The belief that Google+ was dead was only spurred on when they revamped their entire platform to be more engaging and user-friendly and no one noticed. And yet we still clung to the platform in fear of failing search rankings. With so much contradictory information out there, our relationship with Google+ continues to be a love/hate one. So to help shed some light on this controversial issue, we decided to put Google+ to the test for ourselves.
Making A Case For Google+
In October 2016, we decided to increase our efforts on Google+ for one of our clients. We chose the Kingsmills Hotel in Inverness. To test the value of the platform as a social outlet, we created a number of Google+ Collections designed to streamline the content we shared. We joined and actively contributed to Communities that shared common interests. We even started a Community of our own, and invited link-minded companies and individuals to join and contribute too.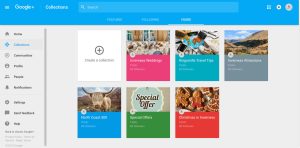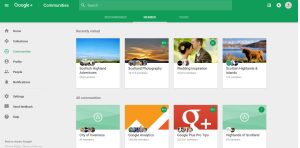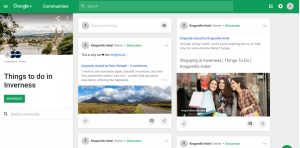 To test the SEO value of the platform, we tracked where the Kingsmills Hotel ranked for key phrases at the start and end of the month.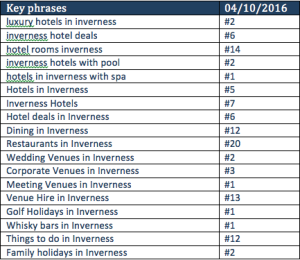 Our Findings
In the entire month of October, we received one +1 from another die-hard Google+er trying to make the platform work.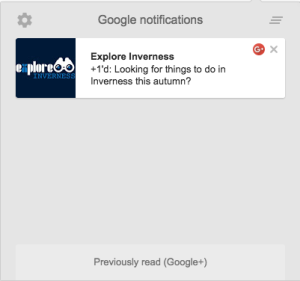 Incidentally, they were also the only company to join our "Things to do in Inverness" Community.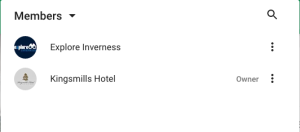 After +1ing a photograph on a "Scotland photography" Community, the contributor reached out to us … on Facebook.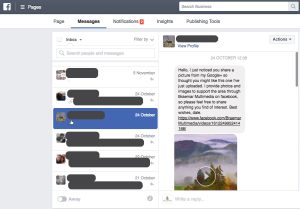 As for search results, the key Collections we created seemed to have little or no effect on search rankings. In fact, despite a big push for the term "things to do in Inverness" on Google+, we dropped 2 places in search rankings. The areas that did see improvements was the result of pages we refreshed and optimised on the website during October.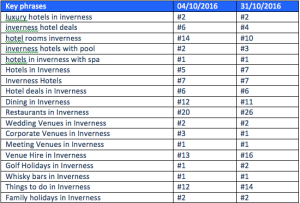 But the biggest indicator of Google+'s ineffectiveness for SEO? It was the massive decrease in social referral traffic we saw on Google Analytics in October. This was despite our increased Google+ efforts.

The Bottom Line
In conclusion, we can now say that despite our best efforts, Google+ had no impact on our search rankings, social engagement or referral traffic. But before ruling out the platform for good, we would need to test the impact of stopping activity on the channel altogether.
We also need to consider other factors that could cause a decline in social referral traffic. Until then, the jury is still out on whether or not Google+ has any impact on our online marketing efforts.
As for content creation, we will continue to do our best to create engaging content for Google +. But without an engaged audience to receive it, the non-existent performance of Google+ is not something we will not be losing sleep over.