1 April 2016
Roxburghe Estates are in full motion! They have so much going on there.  There are new cycle tracks and a Victorian kitchen walled garden. There's also red squirrel & wild bird conservation and picnic tables… And not to mention their full underground ecosystem and forestry regeneration programme! It's why they are a business worth doing work for and with.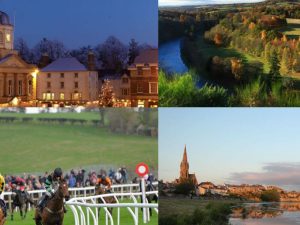 The challenge is to launch this historic estate into the future. We want to put Floors Castle and the Borders Town of Kelso firmly on map. They should be one of Scotland's top 5-Star Tourist Attractions and destinations for 2016.
Roxburghe Estates & Floors Castle have appointed POSH Communication as their lead Marketing and PR agency. We're going to reinvent the beautiful walled gardens, 50 000 acre estate and stunning borders town as one of the wonders of Scotland. It's time to take the Estates' historic roots forward to new beginnings.
POSH (Professional Online Solutions for Hospitality)
POSH are specialists in high-end hospitality and destination marketing. For example, we were behind the successful re-launch of Crieff Hydro from 2009 to 2014. More recently, we worked with The Kingsmills Hotel in Inverness. Now we have moved south to bring innovative new ideas to highlight the stunning surroundings of Floors Castle and Roxburghe Estate. Committed to driving tourism in the Scottish Borders, we're looking to make a success of "what is currently a hidden gem in Scotland" as described by Jenny Arnold, founder and director of POSH Communication.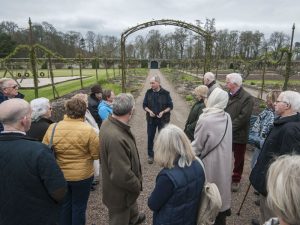 In preparation for the opening of the newly renovated, walled gardens at Floors Castle, we spent a few days with the Roxburghe team. It was an opportunity to meet different parts of the business. It allowed us to see what goes on behind the scenes. This way, we could plan a PR launch for the Estate. It would be in line with the opening of the new gardens and the numerous family attractions and walks. It would also focus on the excellent membership card programme for repeat visitors.
Collaborating from the Inside, Out
POSH have been tasked with supporting the Estates' business to ensure its heritage is kept well and truly alive and kicking for future generations to come. We're going to bring old and new together in a harmonious fashion. So the plan is to launch the most stunning of castles in Scotland as a destination in its own right,
This truly is an old meets new marriage of passion. And there's a modern, creative, digitally and customer focused team getting behind it. Therefore we're going right back to the old traditional country lifestyle, while absorbing the true meaning of community with the long standing employees of Roxburghe Estate.
"We are thrilled to have been appointed the esteemed Roxburghe Estates official Marketing agency. We have made a big impact in destination marketing in the past, with the likes of reinventing Crieff Hydro and we are certain Roxburghe, Floors Castle and Kelso will become a household favourite in the next 12 to 24 months."
Jenny Arnold, POSH Director
"We are deeply passionate about our heritage, our community and ensuring sustainability. This naturally leads us to appoint POSH Communication as our new agency, given their past credentials in driving high end luxury offerings and in driving destination marketing. We are extremely excited to be stepping not only our customer offering in to the future, but to be supporting Kelso and the Scottish Borders as the place to be."
The Duke of Roxburghe