17 November 2015
That was the title of a recent article in The Huffington Post. However, this debate has been going on in the digital marketing industry for a while. Some marketers believe that traditional trying-to-rank-for-particular-keywords SEO is still alive and well. Whilst others believe it is out the window with other search techniques taking its place. What do we think? Well, we think it's much more complicated than either side makes it out to be.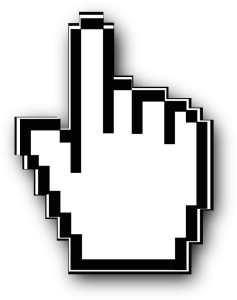 You see, traditional SEO, when it was first identified as a lucrative marketing technique, did work wonders for businesses trying to drive more traffic to their website. But then every marketer and business caught on to the tricks of the SEO trade, and now there's more competition for each keyword with many big name brands outperforming independent brands.
For example, when you Google "hotels in Edinburgh" the first page of organic results is filled with websites such as Expedia, Tripadvisor and Lastminute. In fact, the only actual hotel on the first page is the Travelodge. And this one-stop-content-shop for users isn't a unique trend to the travel industry; try Googling "Joiners in Glasgow" and you'll find a similar story.
It's not easy for a small independent hotel to rank well on Google organically. So is SEO dead? Should these businesses stop trying to choose keywords strategically? Well, not quite. Just the way in which keywords should be used has changed.
User Experience Has Changed The Way In Which Keywords Work
Whilst Google has never published their algorithms, they have confirmed that with each update – whether Penguin, Hummingbird, Panda, or the next animal from the Google Zoo – they have been prioritising high quality websites in their search rankings. Factors such as bounce rate, page loading speed, how many pages visitors view, and whether it has been updated recently are important in deeming whether a website should rank highly or not.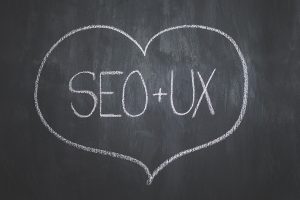 But are keywords redundant? Not in our books. Keywords still let Google know what your website is about and what search results you want it to appear in. But it's the user experience that will decide how highly the website ranks. Keywords and User Experience go hand in hand. They work together. And a business that wants to rank highly should be working on both.
Keywords Shouldn't Always Be Based On Products And Services
We've seen it's getting harder to rank for keywords that relate to a particular product. It's why businesses are trying to rank for useful content instead. Things like "10 must-play golf courses in Scotland", or "Wedding planning for dummies". Keyword research is still of the utmost importance when writing these posts, but the keywords a company is picking aren't the traditional product or service related keywords they once were. They're the user experience keywords of information overload.
But What About Paying To Get On The First Page?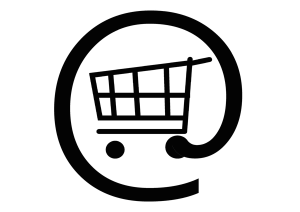 Remember the Google search for Edinburgh Hotels we mentioned earlier? Not only were all the organic results well-known websites, they also appeared 'after the fold' to allow the Paid Search results to appear where consumers are likely to look first. Like any business, Google is out to make a hefty profit. Nothing looks worse to shareholders than a poor return. And AdWords is just one of the sure-fire ways of securing many happy returns.
Paid Search is becoming an increasingly more worthwhile investment for smaller businesses. However, a good paid search campaign is very similar to a good old-fashioned SEO campaign. Advertisers have to carefully choose the keywords they wish to rank for, while also ensuring their adverts and landing pages are both of a high quality (as both these factors affect how highly they'll rank).
Paid search can be a valuable strategy for businesses struggling to rank organically. However, it is not a shortcut, quick-fix ranking solution. Paying for search still doesn't guarantee a business will come up on the first page.
So Is SEO Dead?
Definitely not in our books. SEO, like all marketing strategies, has had to evolve over time due to factors outside of its control. Look at the way TV advertising has changed: when consumers only had five channels it was an easy way to reach a broad audience, now TV advertisers have over a 100 channels to choose from in order to reach a highly targeted audience.
Keywords should no longer be based around products and services, but around useful content that your target audience is looking for. SEO is now a lot more than just selecting the correct keywords. It's about creating a great user experience. While paid search is growing in popularity, its mechanics still bear a striking resemblance to traditional and organic SEO.
So is SEO dead or has it just changed?