30 May 2017
The POSH Agency today have launched a new bespoke website design tool, with WordPress, to compete with "build your own" off the shelf websites such as wix websites and weebly websites.
When it comes to increasing online conversions, ensuring Google rankings and measuring online performance, we all know these quick build websites are at a disadvantage. POSH have designed POSH Quixites to tackle just this problem, whilst ensuring bespoke and affordable websites for their clients.
What's more is POSH Quixites, unlike their competitors, offer some rather incredible benefits, rival to none. POSH Quixites offer your business:
Full ownership of your website on handover.
Hosting choices: yes you can choose to host your domain with POSH communications or with any other host of your choice!
One-to-one project management to help guide you through the process – giving the ultimate solution for your business needs.
Future development options and plugins to grow your site with your business.
So how does this new affordable, off the shelf website tool work for you?
1. Brief POSH on your Brand; Website Design Phase
First of all POSH want to understand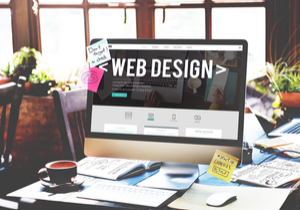 your brand, your needs and your audience. They then use this information to guide you through the Quixites options and help you pick the right template, or website design, for your business.
You can contact them for a call back through their Quixites text line 07500 037089 or contact them through their website.
The template options are all about reducing your customer bounce rates and increasing on-page engagement, with simple navigation, good imagery and strong CTAs.
2. Website Branding
Once you have your website design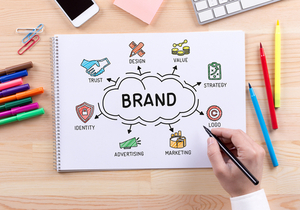 needs catered for, POSH will assign you with your very own project manager who will set up your website templates for you and put your brand in place for you. This is a huge benefit from the "do it yourself" websites, where us mere mortals are expected to become website developers at the click of a button! It's never as simple as it at first seems… so having this step done for you is an absolute godsend!
3. Website Content Creation
Finally, it's time to upload your website copy/text and images. You provide the copy and images or pay a little extra for POSH to do the leg work for you.
Here, you have the option here to boost your Google performance by upgrading your Quixites package and having POSH create your copy for you in line with today's SEO rules. Or you can simply use your own copy, see how your site performs and ask POSH for a little advice further down the line on your sites SEO needs.
3. Website Launch
A short while later, and you are all set to launch your shiny new business website!
Now you have a fully mobile responsive website, built upon WordPress, that you can build upon, adapt and grow with your business needs. All this with just a click of a button…
To find out more about our POSH Quixites or measuring your online performance, speak to POSH today. Or text POSH on 07500 037 089.