20 October 2015
There's one question every online marketer fears. "Why is my website not ranking for such-and-such keyword?" It's a fair enough question and one every client has the right to ask. But as anyone in the search engine optimisation (SEO) game knows, it's one without an easy answer. You've spent weeks working out a kick-ass keyword strategy, optimising content, building authoritative links, fixing technical issues … and your client's website is still stuck on the second page of search results.
Searching For Answers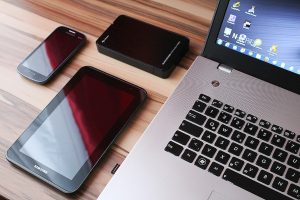 With a never-ending stream of information at our fingertips, and an estimated 38.5 billion connected devices by 2020, the answer is quite simple. We're moving away from traditional SEO practices, to the realm of user experience optimisation (UEO).
Think about it. When you search for the perfect pair of high heel shoes (a staple in any woman's closet), Google delivers more choice than you can sift through. Online reviews or third-party referral sites almost always rank higher than John Doe Shoe Store. In fact, more often than not, there's not a single company website on the first results page. And here's why.
Google shows results based on what's best for the user. Otherwise why bother Googling anything in the first place? Which is why we can't just rank for the keywords we want any more. As a user, we want choice. Better yet, we want an endless supply of choice. And if it's not too much trouble, someone to tell us how that choice has worked out for them too. That's why third-party referrals constantly rank higher than the real deal. It combines the best of both worlds:
Product Choice + Product Reviews = Happy Shopping
Not only can you see a wide range of shoe options, sorted by price, stores that stock them and each store's location and distance from you, you can see how other people enjoyed your future purchase too. Did those six-inch stiletto heels leave them barefoot and blistered? Or were they exactly what Suzy Q from Ohio imagines walking on air would feel like?
Ranking Search Engine Optimisation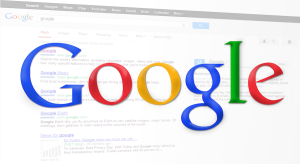 Google understands what users want and are acting on it. And it's easy to understand why. Would you rather scour through a list of companies that could potentially stock the shoes you're looking for? Or would you prefer a single port of call with an endless choice of products and reviews? Unless you have a specific brand or pair of shoes in mind, choice ranks higher every time.
So what does this mean for traditional search engine optimisation? How can we compete?
When almost 90% of Google's revenue comes from advertising, we need to "pay-to-play". If you want to sell your products or services directly through Google's platform, you better be willing to pay for it. Paid search is a great remarketing tactic that can capture qualified traffic from around the world. And with the right keywords, it's also a sure way to outrank the competition.
Next, we need to create valuable content. Content users want to engage with. Because no one shares, engages or links to products and services pages. They engage with content that fulfils a specific need. Like how to keep their new shoes looking new.
And finally, we need to optimise websites for the web – not just for Google. With so many different search platforms available, the user journey has changed. Gone are the days when we just Googled it. As creatures of habit, users have become accustomed to choice. And as any search engine optimisation enthusiast knows, we need to give it to them. The bottom line? Give me pinned boards of different ways to wear my new shoes over product listings any day.