3 July 2019
Using social media content to build your online presence
If you want to stand out on social media these days, then you need to bring your A-game and, most of all, make sure your content is appealing. Luckily, this doesn't require a million pound special effects budget because many of the best social media tools are free!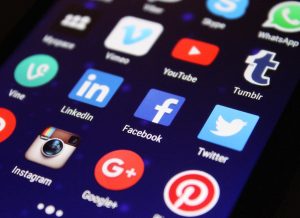 The hardest part is often finding social media content inspiration, but great places to look can be right in front of your nose, like magazines. Take a look at their images, headlines and story content to help you think about your own brand. In addition, think about your brand and sector. What sort of topics are being talked about in your field? And how can you then further capitalise with your own spin?
Inspiration can come from anywhere – always be on the lookout for great new ideas when you're walking the dog, driving the car or even just sitting watching the telly.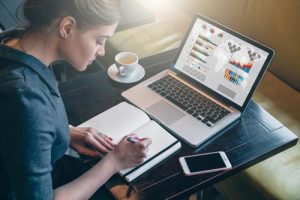 Making Video Content
With the rise of smartphones has come a videocamera in everyone's pocket. Most will shoot in high definition, which is more than enough for social media posts. Many phones come with a built-in editor, so you can edit as soon as you have taken your footage. There are, however, many others on offer in Google Play and the App Store. Just find the one that suits you best and the sky's the limit!
For editing on your computer, iMovies offers a powerful and free editing tool to all Apple Mac users. This intuitive programme allows you to do a whole manner of clever things using special effects, soundtracks and even green screen. You can start editing on your iPhone or iPad and then finish off on your home computer. In short, it offers a great editing suite for users of all abilities.
Editing your movies on a PC can be done with, for instance, Movie Creator. This is a free programme with multiple video themes designed for beginners, so are customisable to suit your taste. It also has various transition effects between merged videos, so as a result you videos will look polished and great to look at.
Content creators can also enjoy Adobe Spark. This is a a design app where as well as designing your own social media graphics, you can also use their templates to create original content. It is a great tool for those just starting out with editing. This is because it does most of the heavy lifting for you, leaving a fantastic video for you to share.
Creating Easy Graphic Design Content
Eye-catching content is the ultimate aim when creating online posts. Make sure your social media graphics help promote your brand by using a dedicated tool to create them. Online options include, for example, befunky.com, canva.com and fotor.com. They all offer filters, templates and collages and so will help impress your followers. Similarly, GIMP is a popular downloadable graphic design tool that is free to use. It will feel familiar to users of Adobe Photoshop, and therefore means many people can jump straight in.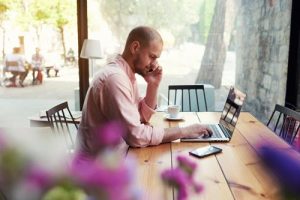 Finally, if you are struggling to come up with content, then why not recycle what you already have into something brilliant? Reusing content is a great way to get to grips with new software and produce fresh social media output.
So why not give it a go? Make a movie, design images and then get your social media content going viral with exciting new social media tools.