23 June 2023
As with any service, we understand that client testimonials mean more to potential clients than our own words. So, we make sure we encourage all of our customers to leave us feedback and provide reviews. This not only allows us to understand our clients' experiences but it also shows how hard we work for our clients.
All of our feedback is taken and used to shape the way that we continue to work, ensuring that we are consistently providing our clients with the best service possible.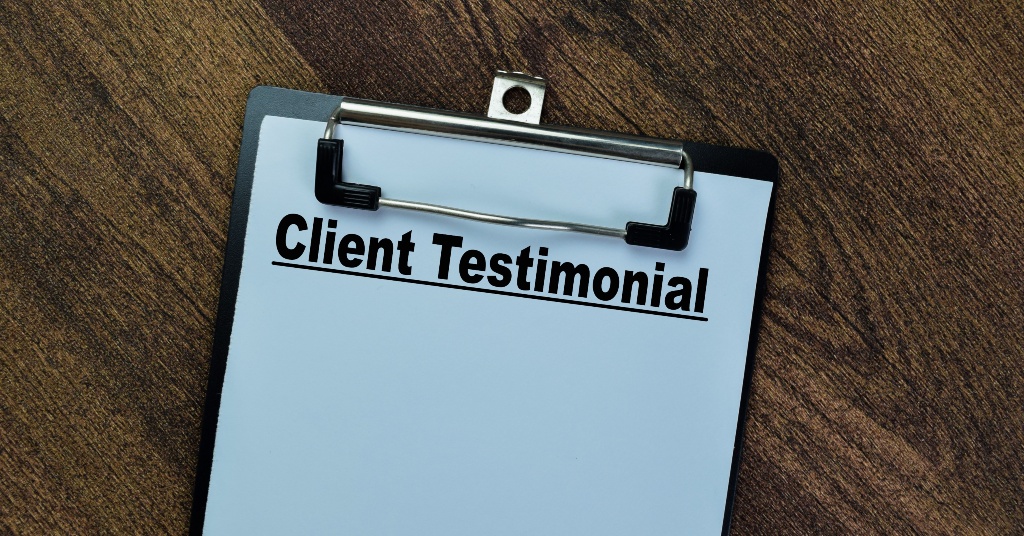 Our services
We offer a large range of services to help businesses maintain their traffic and to generate more ROI and conversions. Whether you're looking into UX web design, website development, digital strategy, social media marketing, analytics or SEO services, we can help. We become part of your team and support you all the way. We also offer digital marketing packages to suit all budgets.
Just like we did for Apex Hotels, who have said that our 'guidance and support' was 'invaluable'. We helped Apex to strengthen their position, so much so that the company exceeded their revenue expectations in the early months post-launch. Likewise, David Brown of Rugby Plus told us how much he loves 'the drive and enthusiasm' our team has shown while helping his business. He recognises that 'the continual support from POSH' keeps Rugby Plus achieving highly successful results.
In addition to our enthusiasm, everyone on the team at POSH is highly-skilled and knowledgeable. We will 'meet every challenge', as Table Manors found. This leaves our clients 'delighted with the result' of the websites we create and work on for them. Those we represent as a PR agency are 'thrilled to be represented by POSH', and we have a 'great blogger and journalist outreach' to provide you with the best digital strategies and PR.
For more about the services we offer, take a look here and see how we can help you to improve your online presence. And take a look at our client testimonials below.
What have our clients said about us in their testimonials?
So what exactly do our clients have to say? We've given you sneak peaks into our clients' satisfaction, but here are a handful of our clients' reviews of our stellar services.
Kingsmills Hotel
We worked with Kingsmills Hotel on their website, we manage their social media and we created a digital strategy for them. The sales and marketing manager, Joyce Arbuckle said,
"I have worked with POSH for 10 years now and can highly recommend them. They deliver digital solutions for our hotel with creativity and enthusiasm. Their engagement with our product and market has been outstanding and a huge plus when creating the marketing initiatives on our behalf."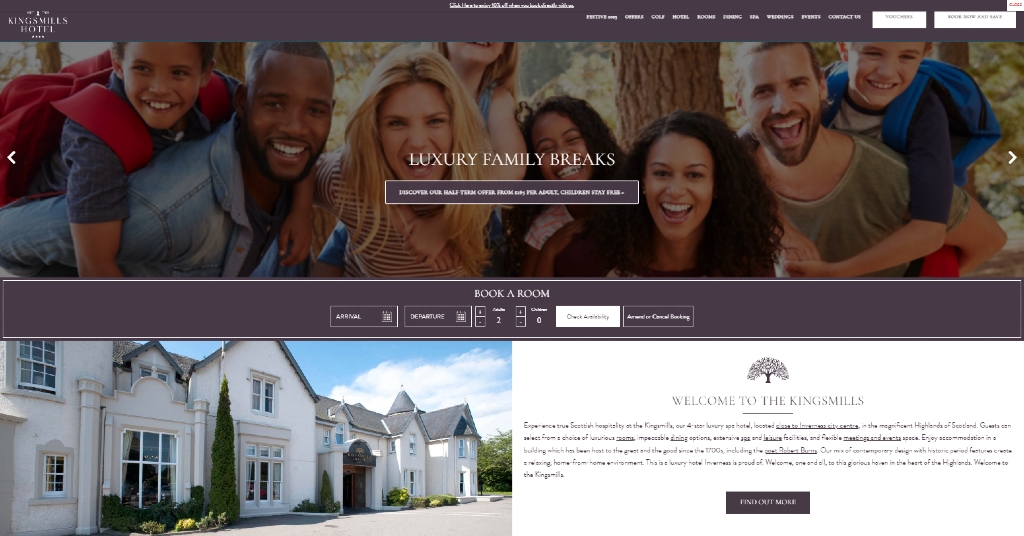 Islay Cottages and Peatzeria
We built new websites for Islay Cottages and the Peatzeria. And we make sure they have fresh content optimised for SEO to bring in new customers. David and Caroline Thompson said,
"We have used the POSH agency for some years now, they have now created websites for two businesses for us on Islay. You really feel they are working in partnership with you. Virtually all of our business is online, and our bookings have increased dramatically."
And went on to say,
"Our ranking has been consistently high since POSH started to manage our digital marketing for us. This directly results in much higher levels of business, great company to work with."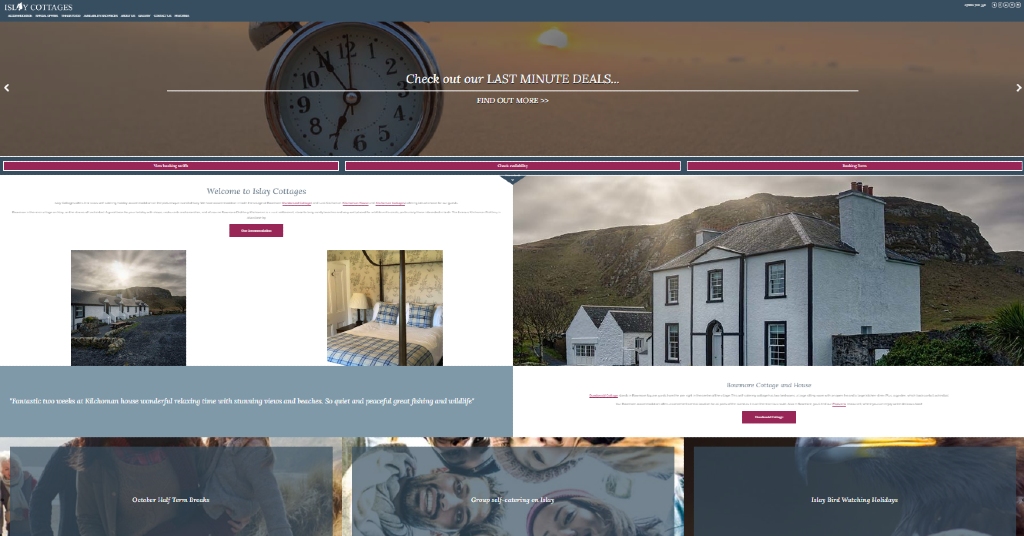 Persabus Farm and Pottery Cafe
We built a fantastic new website for Persabus Farm and Pottery Centre and helped with content for it. The owner, Rosemary Fletcher said that she is really happy with the overall design and layout.
She says that the website is outstanding and surpassed her website dreams! She finished her client testimonial with,
"I really appreciate all of your help, support and encouragement with my written pieces and then for the amazing professional job you have done in processing it all into such a fantastic site."
Want to read more? Check out our client testimonials here. We hope to add yours to the list soon! Give us a call to see what our team can help you with.
If you want to take a peek at our work, look at our client list and explore their websites!