15 September 2021
Have you noticed unexpected service issues in hospitality lately? It's fair to say that across the board, from hotels to restaurants to bars and pubs, service has not been of as high a standard as we have come to expect. It started with limited opening hours and reduced menus, moving on to longer check-in queues, poor customer experiences and a myriad of other delays and disappointments. Even the crème de la crème of operators, the top 5 star providers are struggling to serve customers to expectations. So what's going on? Well put simply, it's not our fault! The Brexit impact on the hospitality industry was significant, but when Covid hit, things went from bad to disastrous.
We interviewed a number of industry leaders and influencers to find out their experiences. Resoundingly we heard "It's like opening up a brand new business, on a far larger scale, and with no opportunity soft launch".
Demand is high, businesses are established but lockdown and Brexit have meant opening doors with new staff and reduced supply levels.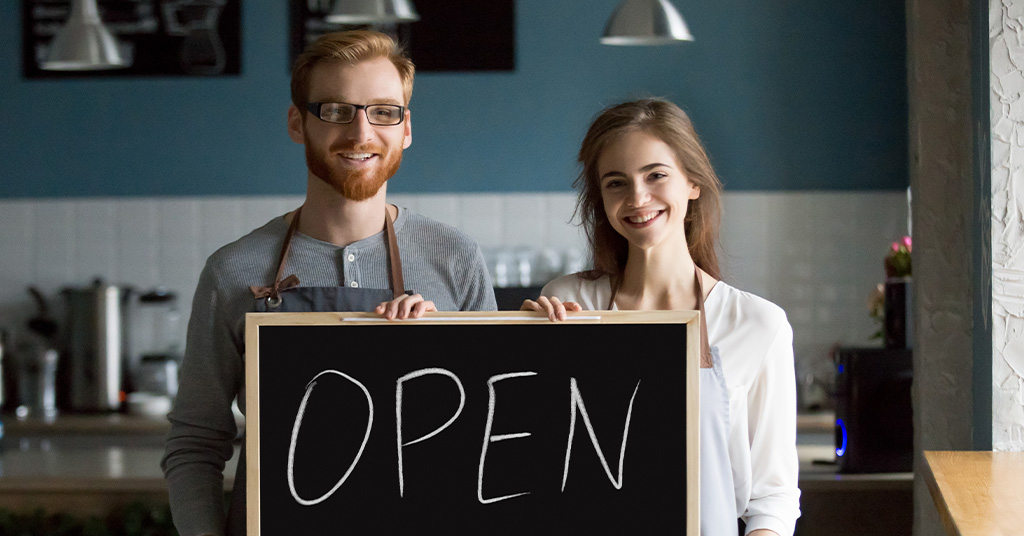 The Brexit impact on hospitality
Before the UK left the EU at 23:00 on 31 January 2020, people from all over Europe could come to the UK and work freely in whichever sector they wished.
For us in the hospitality sector, this meant a large and regular influx of workers keen to start jobs in roles such as kitchen staff, hotel workers and front of house. It would range from people seeking a different way of life by moving to the UK, to people who would come over for temporary or seasonal work. EU workers made up 43% of the hospitality workforce in 2019.
After Brexit, this changed. More than 90,000 EU workers left the UK's hospitality sector in the last year. The EU workforce in the industry in 2021 dropped to 37%. We found that it became harder to find people willing to take on these positions. It became harder for those in the EU to travel and work here, so they simply chose to go elsewhere. We have found it difficult to employ from our essential foreign pools.
Whilst we still have a strong local, UK workforce who are doing us proud, the numbers simply aren't there to make up for all the EU workers not coming here anymore. EU workers simply weren't returning to the UK.
And then Covid hit
Whilst many experts had predicted a pandemic could hit, nobody in their daily lives really paid that much attention – until it did hit. We've all suffered in one way or another.
After our struggles with a reduced workforce after Brexit, Covid was the last straw for many hospitality businesses. When lockdown began in early 2020, many hotels, restaurants and bars simply could not see themselves re-opening. With no custom came no income. There was no way to pay rent, invoices or utilities. Although furlough helped keep staff with an income, this was a shallow victory if there was no job to go back to.

Ultimately what we saw was People returning to their home countries so they could be with family. And we haven't really seen them come back. Even as lockdown has eased, and we're starting to work at full capacity again, we don't have the workforce to allow a proper full service. And this has knock-on effects, for example, chefs are leaving kitchens because they are unable to staff them properly, making an already stressful work environment become intolerable. Some were put on furlough but didn't come back because they found other employment. So, we have in effect had to open our businesses anew, with new, untrained teams of staff. This is not how we normally do things! Staff members are brought on gradually, not in mass waves. And they are trained by our long-term experts… many of whom we have sadly lost.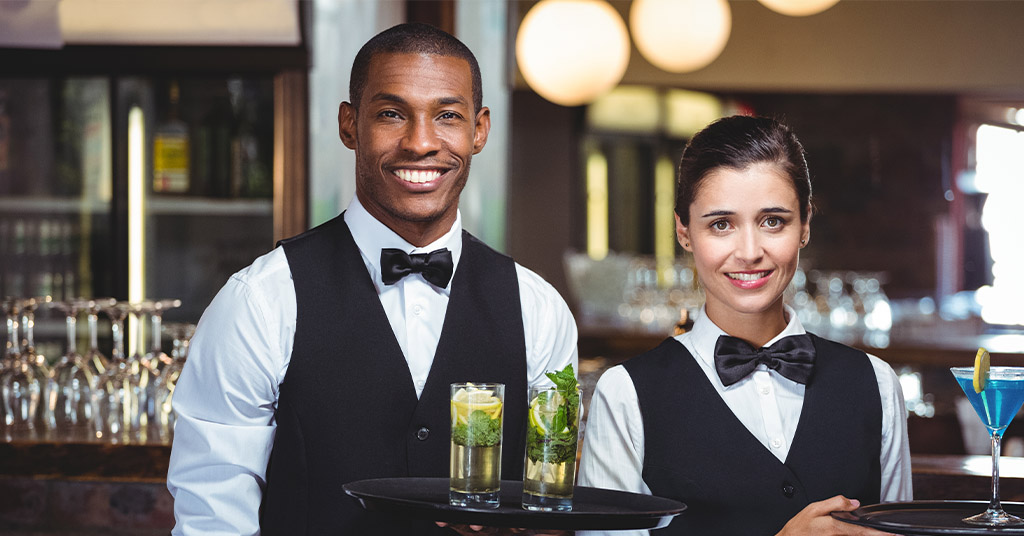 The future of hospitality in the UK
We'll get back to the standard of service we offered before Brexit and Coronavirus, that much is certain. It's just that it will take a while. We have a new and upcoming workforce full of enthusiasm, but it will take time to train them and get them to a high level of experience. This doesn't happen overnight.
As restrictions ease, and the workforce landscape after Brexit becomes clearer, we will see a way forward. The Covid and Brexit impact on the hospitality industry has been severe, but we will recover. And we'll see you at the bar again soon!
Please tell us, how has your business been impacted and what do you feel is our way back? Comment below…
And remember, if you have any questions on how we can help get your business up and running again, just drop us a line by clicking the button below.